___ Apartments ZVONKO - Brela ___
Dear guests, Welcome!
We invite you to spend your holidays in our apartments. We have two houses: house 1 and house 2.
House 1 is situated in the part of Brela called Scit in the quiet area away from the usual traffic and only 40 m sea distance. We have two apartments (type A2+2), and one studio apartment (type A2).
The apartments are modern; they have air conditioning, a TV with a satellite dish, wi-fi Internet and a parking space is also provided. Every kitchen is fully equipped including a kettle, coffee machine (for filter coffee) and a toaster.
As you can see from the photographs, the house is not quite decorated yet, but it will all be ready by 1 May.
House 2 is situated in the old part of Brela 600 m from the sea. If you will go to the beach by car, you will have a parking place provided near the beach.
In order to confirm the reservation, a payment of 25% of the total price of the accommodation is to be paid in advance while the remaining amount should be paid upon your arrival in Brela.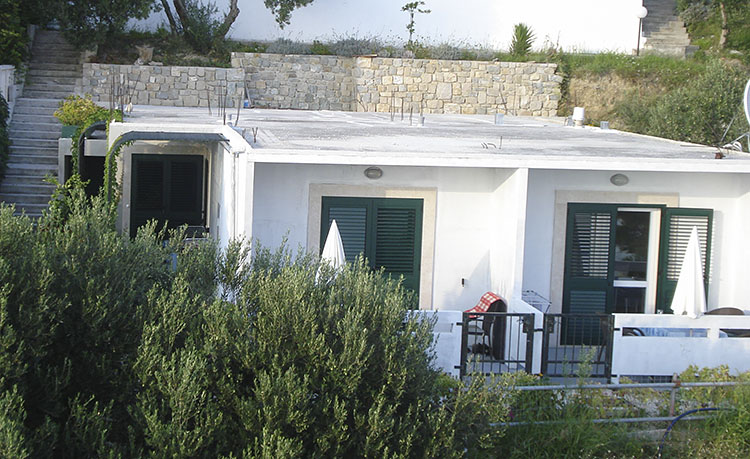 house 1
Šćit 47, HR-21322 Brela
house 2
Stjepana Radića 19, HR-21322 Brela
parking close to the beach